---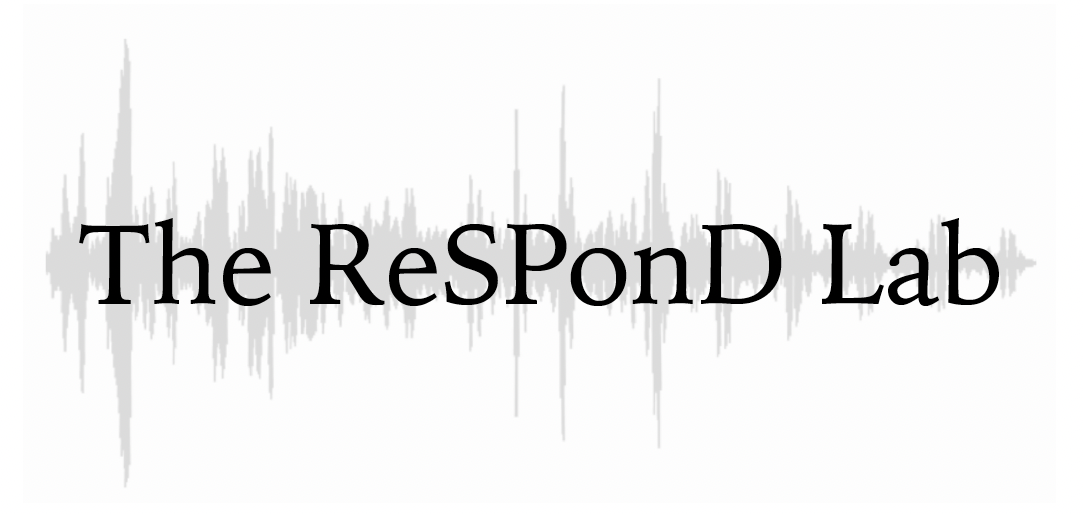 ---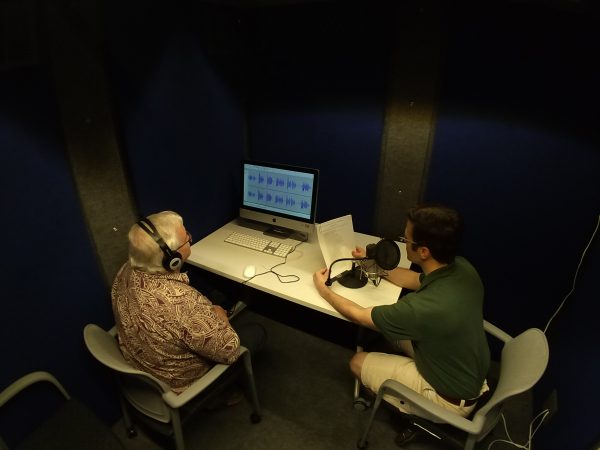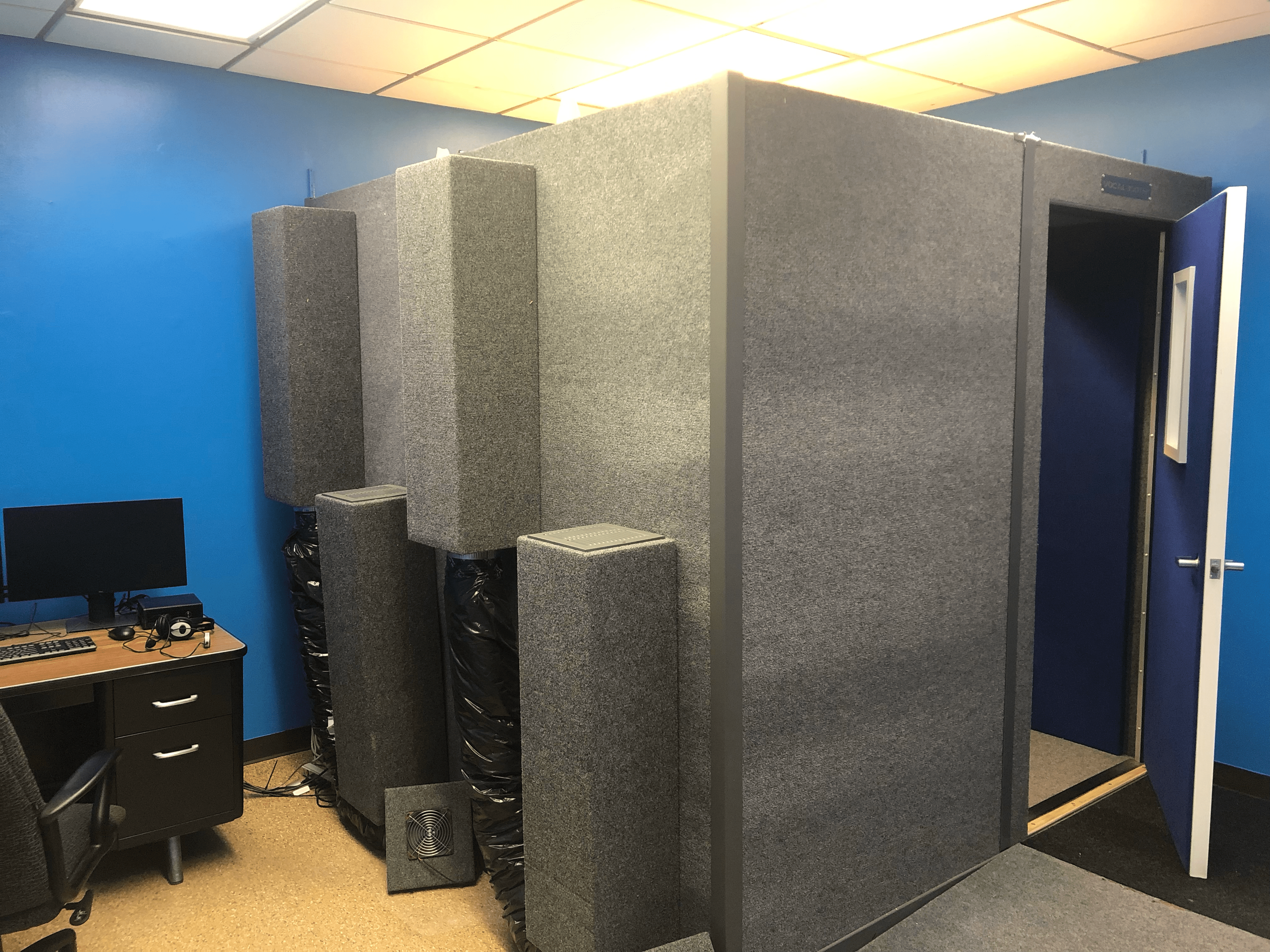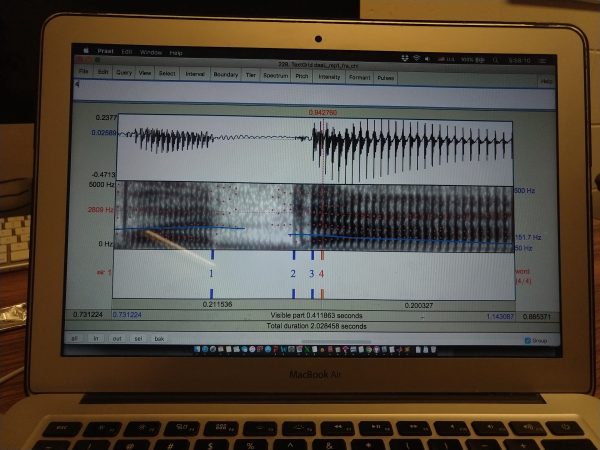 Ross H 326
---
The ReSPonD Lab (Research on Speech and Pronunciation Development) is the first dedicated sound-attenuated room for Linguistics research at Iowa State University. The ReSPonD lab offers faculty and students the latest technology in sound recording, which is expected in pronunciation research.
The lab features a researcher station, enabling a remote environment to record participants without interference from background noise. The station offers a dual-screen set-up to monitor participant tasks while offering a work-screen that is not visible to subjects.
The Platinum series VocalBooth features a superior level of sound attenuation enabled by double-wall isolation. Users can remain isolated in comfort during prolonged experimentation thanks to a self-ventilating system. The participation station features a screen, keyboard, and mouse for interface manipulation. Communication is done via speakers, and a 1080p camera ensures that the participant is always safe. The lab uses a Blue Yeti microphone as an option for high-quality sound inputs. When controlling for the microphone's distance, a Shure headset microphone is also available. Both of these inputs are regulated by digital recording equipment.
Current Members
Dr. John M. Levis
Professor

Iowa State University
Dr. Sinem Sonsaat-Hegelheimer
Assistant Professor
Iowa State University
Dr. Evgeny Chukharev
Associate Professor
Iowa State University
MacKenzie Novotny
Research Assistant
Iowa State University
Mahdi Duris
Research Assistant
Iowa State University
---
Previous Members
Dr. Alif Silpachai
Iowa State University
Dr. Ivana Rehman
Iowa State University
Dr. Tim Kochem
Iowa State University
Faculty and students may have different purposes in using the room, for a personal recording to a large participant study group. As such, we have standardized the processes to make them convenient for all. Below you will find resources to reserve, set up, and leave the ReSPonD Lab available for others to use after you.
Reserving a spot to use the ReSPonD Lab (PDF link)
When planning to use the Lab, reserving a spot should be the first step you undertake. Office Outlook makes it easy to do so for any room on campus. The link above directs you to a document detailing how to start.
Setting-up the equipment (PDF link)
Once you arrive at the Lab, some procedures must be followed to ensure that the equipment will operate as efficiently and predictably for your recordings. Please follow the instructions above to get acquainted with best practices.
Guidelines for using the lab (PDF link)
Lastly, as you leave your session, this last resource will help you leave the room in a standardized fashion. This will ensure others after you can find a predictable environment when using the ReSPonD Lab.
We welcome questions or inquiries!
The current research assistant for Dr. John Levis can be reached here:
Mahdi Duris

mduris@iastate.edu
Ross H 324