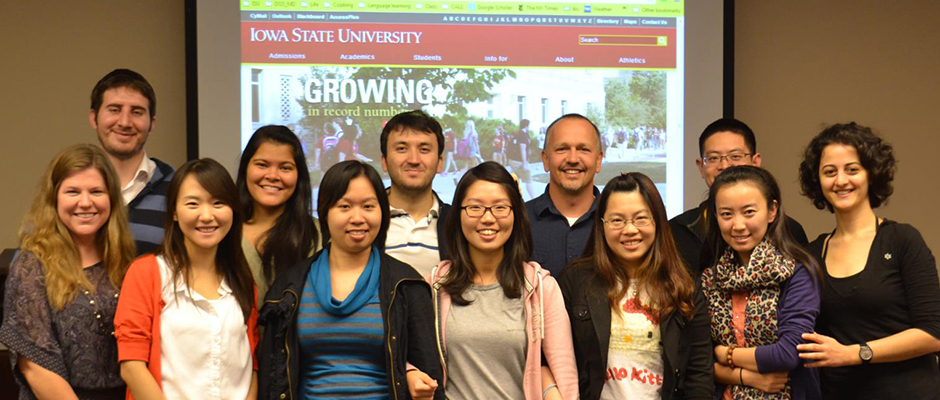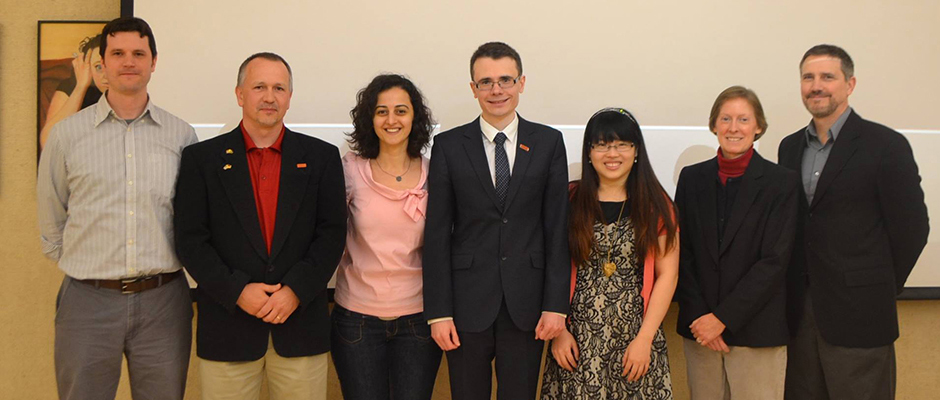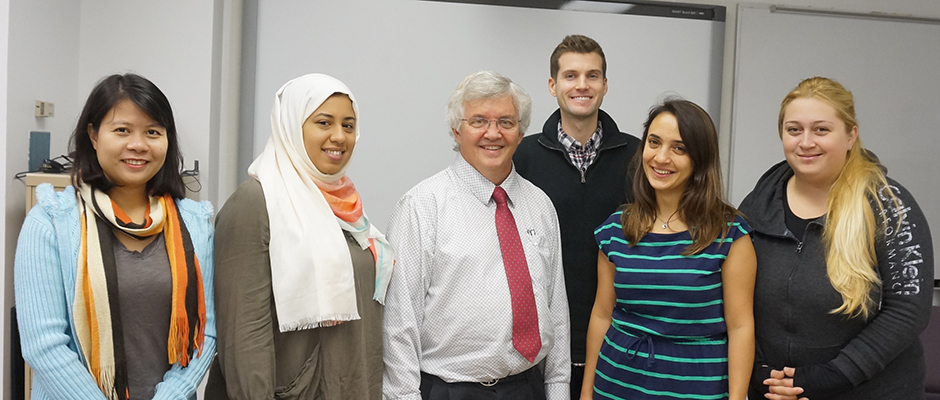 Research Groups
Corpus Linguistics Research Group
The Corpus Linguistics Research Group meets regularly to discuss foundational issues in corpus linguistics methodologies, explore current trends and research issues in corpus-based language studies, and pursue shared research goals and interests as determined by the group. The goal of this research group is to bring together members of the ISU community with a shared interest in corpus linguistics methods regardless of experience level, bringing together faculty and students to mutually benefit from scholarly exploration and skill development. The group considers (a) foundational issues such as corpus design and compilation along with implications for ISU corpus projects; (b) technological issues such as program/tool development and evaluation; and (c) corpus-based skill development through hands-on demonstrations and workshops. The group also serves provides workshopping opportunities for members to collaborate and provide feedback on projects, conference proposals, and presentations.
Spring 2020 Meetings:
January 24, 1:00–2:00 PM in Ross 212
February 14, 1:00–2:00 PM in Ross 212
March 6, 1:00–2:00 PM in Ross 212
April 17, 1:00–2:00 PM in Ross 212
CyWrite Research Group
The CyWrite Research Group emerged from research in the Criterion Research Group into uses of the commercial automated writing evaluation (AWE) tool Criterion by Educational Testing Service (ETS) by learners and teachers of English as a second language (ESL). CyWrite research investigates how to improve the state-of-the-art in AWE through improvements in including the accuracy, clarity, and explicitness of formative feedback from the software; learners' and teachers' confidence in AWE scoring; questions of when and how learners should use AWE while learning to write academically; and the usability and functionality of the system itself. CyWrite was developed to operationalize our ideas with a customizable system.
The L
anguage

 A

ssessment

 Group

The Language Assessment Group was formed to help language assessment students find jobs, obtain funding for their research, and find summer internships as well as to help support their individual research projects and move forward university-level language assessment projects. Currently, the group is developing an oral component for the English Placement Test, which is used to place students into appropriate language courses when they first arrive at the university. The group also provides feedback on individuals' work by providing a safe environment to practice and receive feedback on presentations or possible publications.

Spring 2020 Meetings:
January 31, 1:00–2:00 PM in Ross 212
February 21, 1:00–2:00 PM in Ross 212
March 13, 1:00–2:00 PM in Ross 212
April 24, 1:00–2:00 PM in Ross 212
The Pronunciation Research Group
The Pronunciation Research Group that meets regularly to discuss current research and discuss potential research projects. Recent collaborative research studies between faculty and students have resulted in an upcoming TESOL Quarterly article on native and nonnative teachers of pronunciation, book chapters on connected speech processes, historical views of pronunciation and communicative approaches to teaching, student beliefs toward nonnative teacher of pronunciation, the role of segmentals in judgments of intelligibility, and online approaches to improving comprehensibility.
Visit this page for more information about this research group.
Spring 2020 Meetings:
January 17, 1:00–2:00 PM in Ross 212
February 7, 1:00–2:00 PM in Ross 212
February 28, 1:00–2:00 PM in Ross 212
April 10, 1:00–2:00 PM in Ross 212
May 1, 1:00–2:00 PM in Ross 212
Stem Writing Research Group
The STEM Writing Research Group was formed in response to the increasing demand for strong writing skills in the fields of science, technology, engineering, and mathematics. Working closely with the Center for Communication Excellence in the Graduate College, the project investigates academic and professional writing in academic disciplines. The goal is to discover and describe linguistic practices in STEM disciplines, to improve pedagogy of writing in disciplines, and to develop and apply computational methods for analysis and assessment of discipline-specific writing. Started at Iowa State University in 2013 with a Presidential Initiative for Interdisciplinary Research grant, the project goals are carried out through research, practice, and special events.
Interested in learning more about applied linguistics research groups? Attend one of the sessions listed on this flyer!