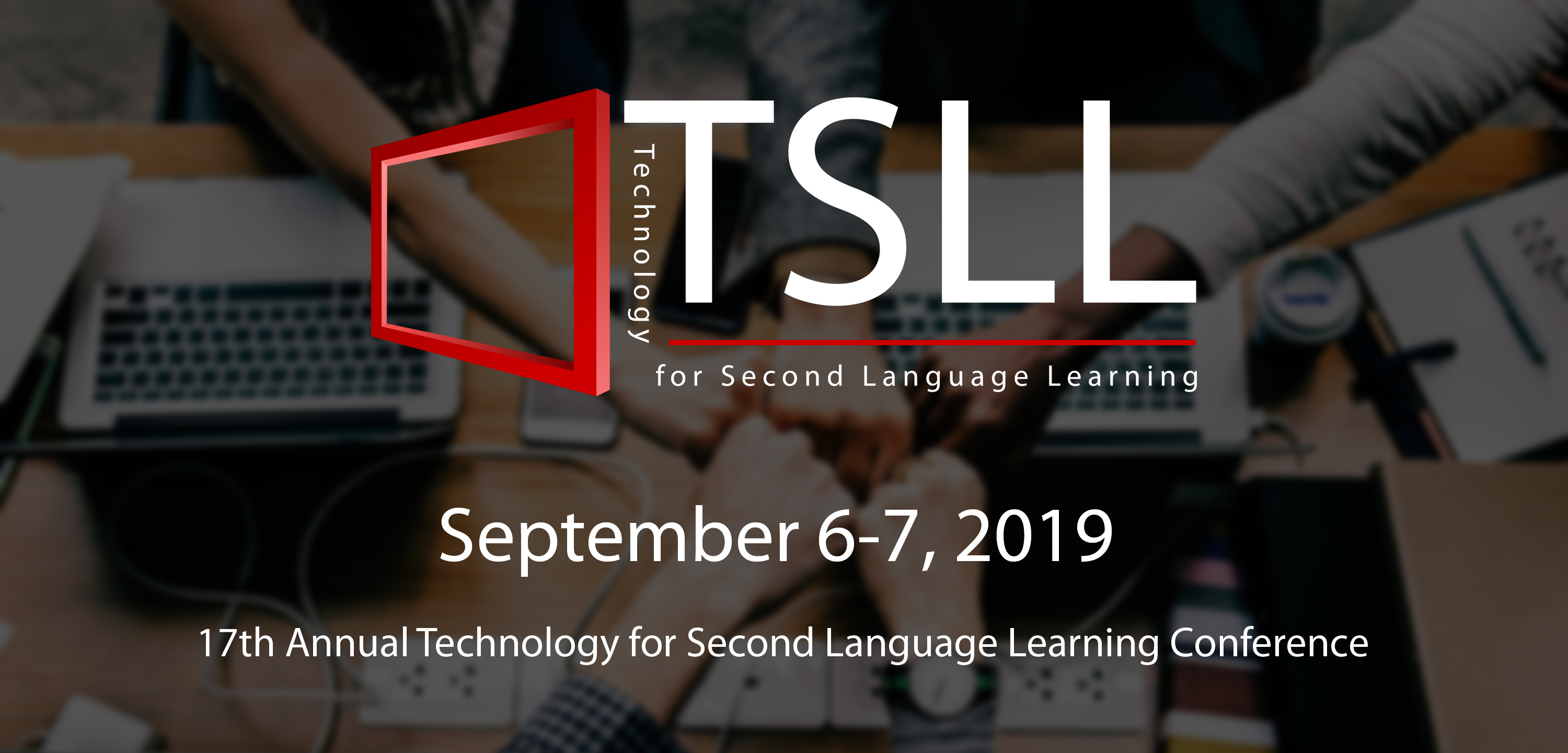 Memorial Union
Iowa State University
Ames, Iowa
---
Keynote Speaker
Carnegie Mellon University
Sponsored by the College of Liberal Arts and Sciences, the Department of English, the Department of World Languages and Cultures, the Program in Linguistics, and the Program in Applied Linguistics at Iowa State University
The registration is open now. You can click here to go to the registration page.
Registration Information
Professional attendee registration fee

$35.00 before August 30
$45.00 after August 30 (late registration)

Graduate student registration fee

$25.00 before August 30
$35.00 after August 30 (late registration)

Undergraduate student registration
You can also register for the banquet through the same link (There is a $30.00 fee).
Lodging Information
A designated block has been negotiated for the conference at the Gateway Hotel (2-2.5 miles away) at a discounted rate. You can use this booking link to make a reservation or call 1-800-367-2637 or 515-292-8600 to book your room. Room rate is $134+ 12 % tax per room per night. Please make sure you ask for the TSLL 2019 Block to receive the discounted rate. Any rooms in the block not reserved by Friday, August 16, 2019 will be released and be available only as occupancy allows.
Friday September 6, 2019 Schedule
Registration
12:00 – 13:15
Pioneer Room
Registration
Opening
13:15 – 13:25
Pioneer Room
Session 1
13:30 – 14:00
Room 3512
The Concept of Tasks Within Technology-Integrated Project-Based Language Learning

Tammy Slater & Gulbahar Beckett

Session 2
14:00 – 14:30
Room 3512
Designing a Task-Based Academic Advising Session Simulation for Pragmatics Instruction

Paul Richards

Session 3
14:30 – 15:00
Room 3512
Selecting Tasks for EFL Teachers in a Global Online Course: A Task-Based Professional Development Opportunity

Ananda Muhammad, Haeyun Jin, Timothy Kochem, Yasin Karatay & Volker Hegelheimer

15:00 – 15:40
Coffee Break & Poster Set-up (Pioneer Room)
Poster Session
15:40 – 17:00
Pioneer Room
Diaspora Language Maintenance: An Exploratory Study of Digital Tools for the Macedonian Language

Agata Guskaroska & Tom Elliott

DDL Activity with Idiomatic Expressions in Spoken Academic English

Kristin Terrill & Nergis Danis

Analysis of International Students' Email Writing Practices: A Task-Based Needs Analysis of L2 Email Pragmatics

Ananda Muhammad & Taichi Yamashita

Evaluating Data-Driven Learning (DDL) Tasks on Grammar Complexity Production: A Task-Based Approach

Fatemeh Bordbarjavidi

17:15 – 19:30
Campus Tour & Dinner Off Campus [optional]
Saturday September 7, 2019 Schedule
Registration
8:00 – 8:50
Campanile Room
Registration
Plenary Speaker
9:00 – 10:25
Pioneer Room
Technology-Mediated, Task-Based Pragmatics Instruction

Professor Naoko Taguchi, Carnegie Mellon University

Session 1
10:30 – 11:00
Gold Room
Incorporating Telecollaborative Project-based Learning in an Undergraduate Linguistics Course

Joe Geluso & Aysel Saricaoglu

Session 2
11:00 – 11:30
Gold Room
The Development of Scenario-Based Oral Tasks for a Mobile Phone Delivered EFL Test Designed to Assess the Pragmatic Competence of Brazilian Undergraduate Students in Tourism

Liberato Silva dos Santos

11:30 – 12:50
Lunch Break (Campanile Room)
Session 3
13:00 – 13:30
Gold Room
An Investigation into L1 Arabic EFL Learners' Interactional and Attentional Processes in Text and Voice Task-based Synchronous Computer-Mediated Communication

Waad Alzahrani

Session 4
13:30 – 14:00
Gold Room
Online TBLT Speaking Activities: What Can We Learn from EFL Teachers

Ivana Lucic Rehman, Timothy Kochem & John Levis

14:00 – 14:40
Coffee Break (Campanile Room) & Poster Set-up (Cardinal Room)
Poster Session
14:40 – 16:15
Cardinal Room
Effects of Integrating Synchronous e-Discussions into F2F Classroom on ESL Learners' Interactional Competence

Sondoss Elnegahy

Developing Through the Zone of Proximal Development with a Technology-Aided Task

Reza Neiriz

 

Spoken Dialog Systems for L2 Oral Communication Asssessment Purposes: Insights from Task Design

Nazlınur Gokturk-Tuney, Mackenzie Novotny & Evgeny Chukharev-Hudilainen

Using iBook for a Task-Based Approach in Teaching Values of American Culture

Shamini Shetye & Afnan Fattany

Culture in Teaching: Experience Over Training

Nicholas Bradley

Closing
16:25 – 16:35
Campanile Room
Dinner
17:00 – 19:00
Campanile Room
Communications Coordinator
Publicity/Website/Abstract System
Reza Neiriz
Junghun Yang
Ananda Muhammad
Tamara Schmeisser
Roz Hirch
Abstract Reviews
Roz Hirch
Hannah Kim
Erik Goodale
Liberato Silva dos Santos
Fatemeh Bordbarjavidi
Taichi Yamashita
Zaha Alonazi
Yasin Karatay
Idée Edalatishams
Program/Schedule/Rooms
Fatemeh Bordbarjavidi
Hardi Parsetyo
Tamara Schmeisser
Agata Guskaroska
Shamini Shetye
Hotels
Registration
Food
Logistics
Travel
Air Travel
The closest airport to Iowa State University is Des Moines International Airport. There is a shuttle service available between the airport and ISU (see below). Other major airports, including Minneapolis-Saint Paul International Airport, Kansas City International Airport, and Omaha Airport. are within driving distance, but require renting a car.
Shuttle Service to and from Des Moines International Airport
Executive Express offers shuttles approximately every 90 minutes ($36 one-way; $66 round trip per person – prices are cheaper when booking for more than one person).
Car Rental
Car rental agencies are located in the baggage claim area in Des Moines International Airport.
Ames' Bus System
Ames CyRide bus system offers safe, reliable, and friendly service for navigating around Ames. Please find a nice CyRide and Ames map here. The Iowa State "MyState" app offers a nice CyRide GPS interface that shows in real time where buses are with respect to your current location.
Lyft & Uber
Both Lyft and Uber operate in Iowa and the Ames area. Note that rides may not be as abundant as they might be in a major city.
Getting to the Conference Venue 
Conference sessions will be held on campus in the Memorial Union, 2229 Lincoln Way, Ames Iowa 50014. Pay parking is available in the Memorial Union Parking Ramp, adjacent to the conference venue. For more information, visit http://www.mu.iastate.edu/parking–maps/parking/. More information about parking can be found at http://www.parking.iastate.edu/visitor.
Food and Drinks
On Campus
For a complete list of on-campus restaurants and cafés: https://www.dining.iastate.edu/hours-menus/
Campus Town
Restaurants and cafés are within walking distance from the Memorial Union.
Downtown Ames
How to get there: Take Cyride #1 Red East or #2 Green East  from campus. For a full list of downtown Ames restaurants, bars, cafés, and events, access  http://www.amesdowntown.org/
Wheatsfield Cooperative Grocery & Deli ($).413 Northwestern Ave. 7am-9pm Breakfast burritos, salad bar, hot bar, soups, bakery, desserts; vegetarian options.
Depot Deli & Cookies ($). 526 Main Street. Sandwiches, soups, salads, desserts; vegetarian options; lunch & dinner combos; beer, wines.
Aunt Maude's ($$$). 547 Main St. 11am-2pm, 5pm-10pm.  Salads, soups, omelets, sandwiches, bistro, salmon, chicken, beef, wines, microbrews.
Bar La Tosca ($$). 400 Main St. 11am-2pm, 4pm-10pm. Italian cuisine. Salads, soups, flatbread, pasta, sandwiches, small plates, entrées, cocktails, wines, beer.
The Spice ($$). 402 Main St. 11am-2:15pm, 5pm-8:45pm.  Thai cuisine: Spring rolls, dumplings, soup, curry, noodles, fried rice, chicken, pork, seafood, desserts; vegetarian options; tea, fruit juices, beer, wine.
Chocolaterie Stam ($). 230 Main Street. 8:30am-8pm.  Bonbons, chocolate treats, cookies, wafers, gelato, licorice.
Café Diem ($). 229 Main Street. 7am-10pm  Coffee, pastries, salads; wi-fi.
Little Woods Herbal tea shop and tea house ($). 136 Main St. Herbs, spices, loose leaf teas, medicinal herbs, artisan wellness blends.
Whiskey River ($). 132 Main Street. 11am-2am. American food, dine in or order take out: Hamburgers, sandwiches, hot dogs, chicken wings, quesadillas, tacos, nachos, salads; vegetarian options; liquors, wines, beers (bottled and on tap).
Great Plains Sauce and Dough Company($). 129 Main St. 11am-2pm, 4:30pm-12am Pizza, sandwiches, salads, desserts; beer, wine, coolers.
The Grove Café ($). 124 Main. 6am-2pm. Breakfast & lunch menu: Omelets, pancakes, French toast, hamburgers, hot sandwiches, desserts.
The Mandarin ($$). 415 Lincoln Way. 11am-2pm, 5-9pm.  Beef, chicken, pork, shrimp, & vegetable lunch entrées; seafood; dinner specials for 2-10 persons; soups
Cornbred Barbecue ($$). 526 Main St Suite. 11am-…. Beef, pork, turkey, sausage.
West Ames
How to get there: Take Cyride #1 Red West from campus.
North Ames
How to get there: Take Cyride #6 Brown North from campus.
The Café ($$). 2616 Northridge Pkwy. 7am-9pm. Omelets, pancakes, soups, salads, hamburgers, sandwiches, steak, fish, pizza, pasta; beer, wine, cocktails.
+39 Italian Restaurant & Cantina ($$). 2640 Stange Rd. 11am-2pm, 5pm-9:30pm. Pasta, pizza, soups, salads, sandwiches; chicken, beef, fish; gluten-free options; beer, wine.
Brick City Grill ($$). 2704 Stange Rd. 11am-12am.  Hamburgers, sandwiches, entrées (chicken, pork, salmon), nachos, salads; gluten-free options; beer.
El Azteca ($$). 2727 Stange Rd. 11am-9pm. Mexican food: Quesadillas, burritos, enchiladas, special dinners, soups, salads, desserts; beer, cocktails.
Wallaby's Bar & Grille ($$). 2733 Stange Rd. 11am-11pm.   Salads, soups, hamburgers, sandwiches, wraps, nachos,entrées; beer, wine, cocktails.
Los Altos Mexican Restaurant ($$): 823 Wheeler St. #5. 11am-9:30pm. Quesadillas, enchiladas, tacos, burritos; vegetarian options; desserts; beer, cocktails.
Ge Angelo's Italian Restaurant & Lounge ($$). 4-9pm. 823 Wheeler St. #9.  Salads, pizza, calzone, pasta, chicken, cod; vegetarian options; build your own pizza; desserts; beer, wine.
South Ames
How to get there: Take Cyride #3 Blue South from campus.
Hickory Park Restaurant Co. ($$). 1404 S. Duff Ave. 10am-9pm. Barbecue, meat dinners, hamburgers, deli and smoked sandwiches, ice cream menu; teas, beer (bottled, on  tap).
Dublin Bay Irish Pub and Grill ($$). 320 S 16th St. 11am-11pm.  Irish fayre, entrées, pork, shrimp, salmon, pasta, hamburgers, sandwiches, soups, salads; beer, wine, cocktails.
The Mucky Duck British Pub ($$). 3100 S Duff Ave. 11am-11pm. Fish 'n' chips, hamburgers, chicken curry, haggis, bangers 'n' mash; teas, beer, wine, whiskey, cocktails.
Fuji Japanese Steakhouse ($$$). 1614 S Kellogg Ave. #101. 11am-2pm, 4-9:30pm Hibachi, teriyaki, tempura, udon, soba, rolls, sushi bar entrées, katsu, don buri, desserts.         
Coffee/Beverages & Dessert
Cultural Attractions & Entertainment
On Campus
How do I get there? Everything on campus is within a walking distance.
ISU's Museums. Around campus 
The Maintenance Shop. Memorial Union. Live music, stand-up comedy, open mic nights, theater performances.
Farm House Museum. Near Ross Hall. M-F 12-4pm. Lake Laverne: Just outside the Memorial Union (MU). Created in 1916. Home to the swans Lancelot and Elaine.
Reiman Gardens: 1407 University Blvd. 9am-4:30pm.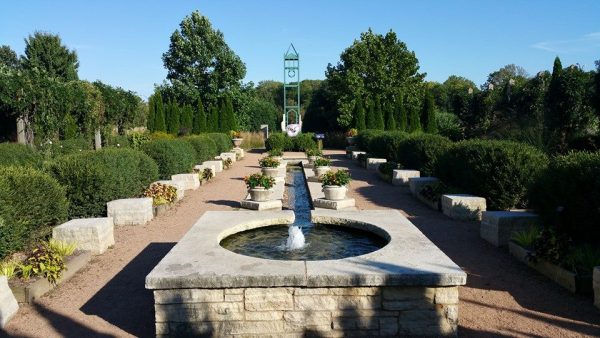 Reiman Gardens (Photo: Phuong Nguyen)
Off Campus
All Ames Parks: http://www.cityofames.org/government/departments-divisions-i-z/parks-recreation/park-system
Breweries
Music & Drinks