Advancing Technologies — Expanding Research


Technology for Second Language Learning Conference

October 20-21, 2023
---
Plenary Speakers
Peter Crosthwaite
Generative AI and the end of corpus-assisted data-driven learning? Not so fast!

Abstract: This talk explores the potential advantages of corpora over generative artificial intelligence (GenAI) in understanding language patterns and usage, while also acknowledging the potential of GenAI to address some of the main shortcomings of corpus-based data-driven learning (DDL). One of the main advantages of corpora is that we know exactly the domain of texts from which the corpus data is derived, something that we cannot track from current large language models underlying applications like ChatGPT. We know the texts that make up large general corpora such as BNC2014 and BAWE, and can even extract full texts from these corpora if needed. Corpora also allow for more nuanced analysis of language patterns, including the statistics behind multi-word units and collocations, which can be difficult for GenAI to handle. However, it is important to note that GenAI has its own strengths in advancing our understanding of language-in-use. For example, GenAI's ability to generate results from almost any register, domain or even language can greatly widen the scope of DDL beyond its current focus on tertiary academic English language. Additionally, the size and speed at which current large language models like ChatGPT can be queried is unprecedented with even the best available corpus tools. I argue that both corpora and GenAI have valuable roles to play in advancing our understanding of language-in-use. By combining these approaches, language learners can gain a more comprehensive understanding of how language works in different contexts than is currently possible using only a single approach.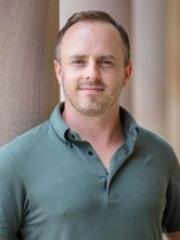 Dr. Peter Crosthwaite is a Senior Lecturer in the School of Languages and Cultures at UQ (since 2017), formerly assistant professor at the Centre for Applied English Studies (CAES), University of Hong Kong (since 2014). His areas of research and supervisory expertise include corpus linguistics and the use of corpora for language learning (known as 'data-driven learning'), as well as computer-assisted language learning, and English for General and Specific Academic Purposes. He has published over 50 articles to date in leading Q1-ranked journals including Language Learning, Computer-Assisted Language Learning, ReCALL, System, and Journal of Second Language Writing. He is currently serving as Associate Editor for the Q1 Journal of English for Academic Purposes, features on the editorial boards of the Q1 journals IRAL and System, as well as Applied Corpus Linguistics, a new journal covering the direct applications of corpora to teaching and learning.
Read more about Dr. Crosthwaite here.

---
Mike Sharples
Expanding Pedagogy: New Ways of Teaching, Learning and Assessment with AI

Abstract: As we come to understand the affordances and limitations of generative AI, it is time to flip the narrative away from "How will AI impact education?" to "What are new and effective ways of teaching and learning enabled by AI?". In this presentation I will explore how AI can support innovative pedagogy. Roles for generative AI include: Possibility Engine (AI generates alternative ways of expressing an idea), Socratic Opponent (to develop an argument), Collaboration Coach (to assist group learning), Exploratorium (to investigate and interpret data), Personal Tutor and Dynamic Assessor. I propose that future research into generative AI for education should be based on a new science of learning with AI – to include understanding cognitive and social processes of AI-assisted learning, exploring future roles for AI in education, developing generative AI that explains its reasoning, and promoting ethical education systems.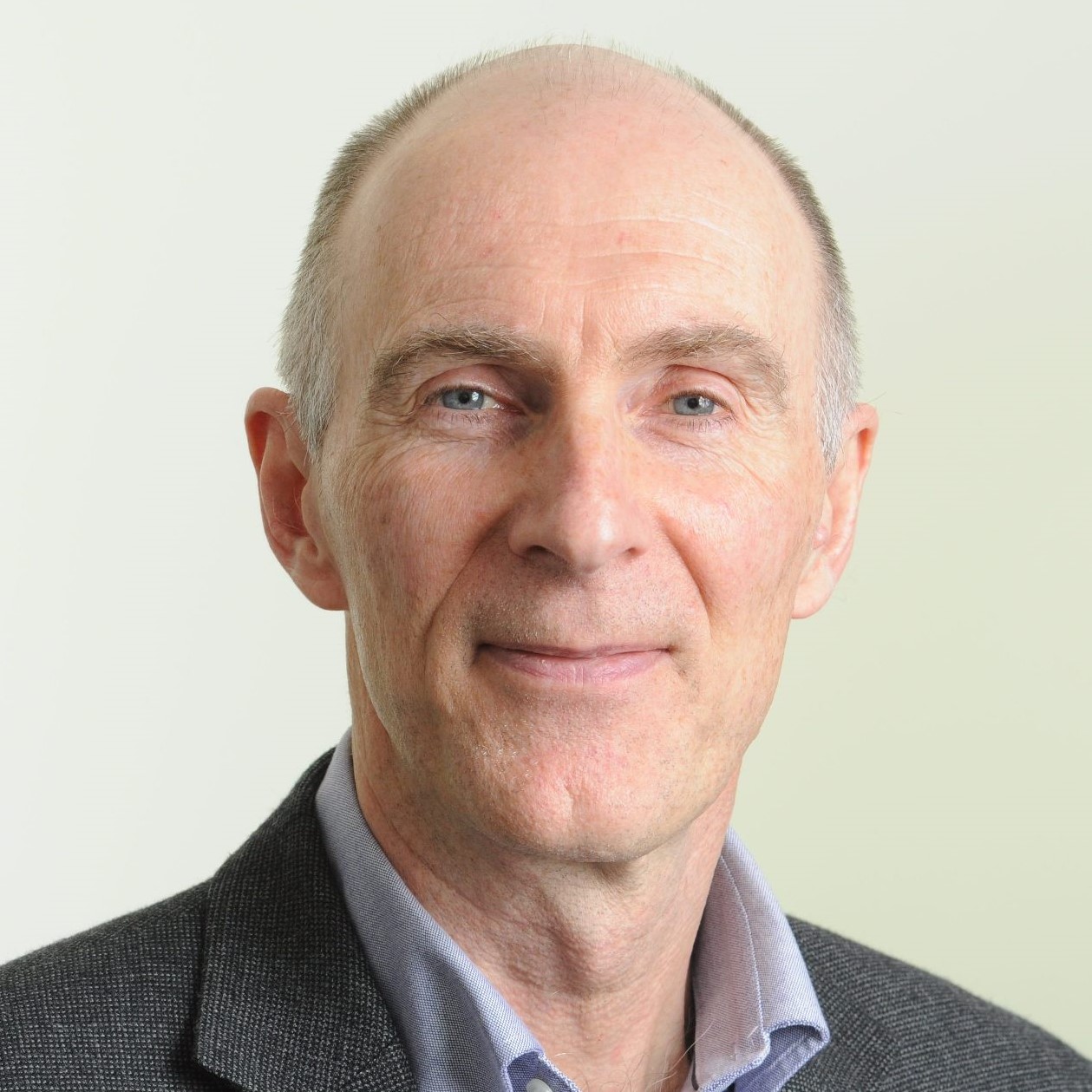 Dr. Mike Sharples is Emeritus Professor of Educational Technology at The Open University, UK. His expertise involves human-centred design and evaluation of new technologies and environments for learning. He is an Associate Editor of the International Journal of Artificial Intelligence in Education. He founded the Innovating Pedagogy report series and is author of over 300 papers in the areas of educational technology, learning sciences, science education, human-centred design of personal technologies, artificial intelligence and cognitive science. His recent books are Practical Pedagogy: 40 New Ways to Teach and Learn, and Story Machines: How Computers Have Become Creative Writers, both published by Routledge.
Read more about Dr. Sharples here.

---
Michael Thomas
Critical Project-Based Learning and Social Justice: Implications for Digital Citizenship

Abstract: Computer-Assisted Language Learning (CALL) tends to be portrayed as a value-neutral field of practitioner research that is concerned with access to or use of digital technologies, particularly to enhance language proficiency, motivation or flexible learning. Such a view of digital education is often highly deterministic and may ignore the material realities and role of people in shaping the technologies we use. This struggle is again being played out in the hype that has greeted the emergence of ChatGPT and related AI technologies. Although confronted with challenges in testing-based educational systems, Project-Based Language Learning (PBLL) has become a more prominent pedagogical approach in recent years and research suggests that when used alongside CALL it may "engage language learners with real-world issues and meaningful target language use through the construction of products that have an authentic purpose and that are shared with an audience that extends beyond the instructional setting" (NFLL, 2022). The "real-world" dimension of PBLL and digital education can, however, be easily assimilated into neoliberal notions of education as skills training or mere preparation for the world of work. This presentation considers the value of a more critical approach to CALL and PBLL through the lens of the 'social justice and sustainability turn' in language education to consider how it may aid language learners and teachers to understand social and economic inequalities and to develop more critical notions of digital citizenship.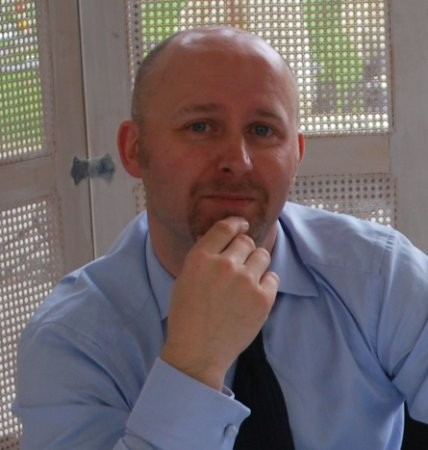 Dr. Michael Thomas is Professor of Education and Social Justice and Chair of the Centre for Educational Research (CERES) at Liverpool John Moores University in England. He holds PhDs from Newcastle University and Lancaster University, and has worked at universities in Germany, Japan, England and Wales over a twenty-five year period. He is author or editor of over thirty books and peer reviewed special editions on computer-assisted language learning, digital natives, project-based pedagogy, online education and pedagogical theory. He is founding editor of four book series, including Digital Education and Learning, Advances in Digital Language Learning and Teaching, and Global Policy and Critical Futures in Education. He is currently PI on two British Council funded projects exploring gender inequalities in teacher training and ICTs in Botswana, Ghana, Nigeria and South Africa in line with UN SDGs 4 and 5.
Read more about Dr. Thomas here.
---
Abstracts and Research Biographies available soon