---
Welcome!

Dear TSLL 2022 Participants,
It is my pleasure to welcome you to the 19th Technology for Second Language Learning Conference!
Every autumn Iowa State University's Applied Linguistics Program hosts the Technology for Second Language Learning (TSLL) Conference. Each year the organizing committee defines a theme that reflects emerging areas of research-practice synergies. Little discussion was needed about the theme this year as the imperative to create successful online courses had taken center stage throughout higher education over the past two years. Online learning—our long-time area of interest, exploration, and innovation—became an urgent need for educators worldwide.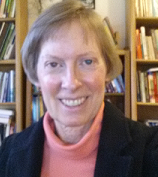 Language educators who have used technology recognize the unique challenges of creating stimulating learning outside the classroom, but they also discover a wealth of new learning opportunities. The 19th annual TSLL conference, "Learning English Online: Research for Course Design," convenes language educators who are animated by the richness of the possibilities presented by today's powerful technologies, the quality and quantity of information they access, and the global reach they afford to students. The presentations span issues in theory, research and practice that engage with the issues of our time.
Our three keynote sessions reflect a remarkable collection of expertise at the intersection of online learning and applied linguistics. Amy Nunamaker and Kate Bain are joining us from the Online Professional English Network (OPEN) in the Office of English Language Programs of the U.S. Department of State Bureau of Educational and Cultural Affairs. They will share important takeaways from their years of work with U.S. universities and other institutions to develop and deliver online courses for thousands of international educators every year.
Regine Hampel is Professor of Open and Distance Language Learning at the Open University in the U.K. Her many years of research on the use of digital technologies for language learning and teaching have taken account of sociocultural theories of learning and ecological principles as well as the multimodality of language learning. Her research on learner interaction, communication, and real-world learning has implications for task design, online teaching skills, and new literacies.
Carolyn Penstein Rosé is Professor of Language Technologies and Human-Computer Interaction in the School of Computer Science at Carnegie Mellon University. Her research on computational modeling of discourse has developed an understanding of the social and pragmatic nature of conversation in intelligent computational systems that are designed to improve collaborative interactions through dynamic support of collaborative learning.
We have 24 paper presentations and two posters that will add voices from around the world from teachers, course designers, and researchers working to teach, plan, and study language learning in online activities. Papers and posters will address many aspects of language teaching in addition to language teacher education. We have one colloquium that will examine learning through experience in a language teacher education course. We have three work-in-progress sessions that will provide an opportunity for participants to engage with ongoing research projects. We hope that all of these events will spark new ideas, start new conversations, and perhaps even launch new collaborations.
We are very happy that you are joining us to help create this rich program for exploring the evolving opportunities in online language learning.
Carol A. Chapelle
On behalf of the 2022 TSLL Organizing Committee:
Ella Alhudithi, Jeanne Beck, Katherine Challis, Elena Cotos, Mahdi Duris, Sebnem Kurt, Hwee Jean (Cindy) Lim, Febriana Lestari, Maryam Saneie Moghadam, Jim Ranalli, and Andrias Susanto